Nous croyons en la qualité
Jardin Morillon à Genève
We prepare in-house our secret spices mix to "rock" our chicken after cooking. We blend premium spices with our special mix of chilli raised in Geneva by the amazing team of GENEVE CULTIVE.
MÉLANGE DE POUDRE DE PIMENT
Au meilleur moment de la saison, ils récoltent les chilis piquants et savoureux qui comprennent :
– Padron
– Cayenne
– Oiseaux
– Fruité
Nous les séchons dans notre cuisine et les réduisons en poudre, puis nous créons notre mélange spécial.
Faites attention avec le mélange "Good Luck", il est très piquant !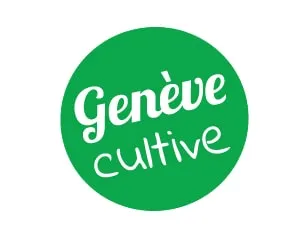 Pickles concombre
Les cornichons de notre rouleau sont faits maison à partir d'espèces spécifiques de concombres arméniens élevés dans le même jardin Morillon, au centre de Genève.
D'un goût étonnant, ils créeront une sensation savoureuse à chaque bouchée.
Nous récoltons généralement ces concombres le jeudi après-midi afin de pouvoir nous reposer après le jardin avec un bon verre de vin en regardant le Mont-Blanc (l'esprit de Genève !).
Nous aimons la bonne nourriture... et la bonne musique !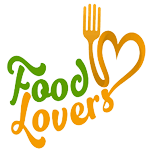 We created Cluck'n'Roll chicken because we are truly food lover! After many dinners, barbecue, discussion, we agreed that chicken and cheese are the best comfort food for us.
Nous avons ensuite essayé plusieurs versions de poulet frit et avons finalement décidé que le mélange d'épices cajun était la meilleure épouse ou le meilleur époux pour notre poulet d'élevage local.
Pour nos frites au fromage uniques, nous utilisons le fromage halloumi pour son goût et sa texture incomparables.
Nous cuisons notre produit à la bonne température pour nous assurer que notre poulet et notre fromage ne sont pas inutilement gras.
Donc, à la fin, ce que nous aimons le plus, c'est de partager une grande table avec nos amis et notre famille, pleine de notre poulet frit et de nos frites halloumi, une bonne bière Rock'n'roll ou une bonne eau de montagne avec du citron vert et écouter de la bonne musique !
Vous pourrez bientôt trouver notre playlist en ligne.
Bon Appetit
témoignages
"Cinq étoiles!"
"
Le poulet frit était frais, croustillant et bien cuit, il avait meilleur goût que ce que l'on trouve dans les magasins de grandes marques.
"
Been here for a few times and never get bored with their fried chicken. Portion is really big, delicious food and definitely worth the price.
"
Des plats chauds et savoureux, une livraison rapide
Prenez contact avec nous
(+41) 79 305 16 16
8 Rue Caroline, 1227 Les Acacias, Geneva
Visitez-nous
We are located on 8 Rue Caroline 1227, Les Acacias in Geneva in front of the roundabout and 4 Place-de-Grenus, 1202 Geneva behind Manor
Store Hours - Cuisine Acacias
Everyday for delivery and click & collect from
11:30h -16:00h | 17:00h - 22:00h
Store Hours - Cuisine Rive Droite
Everyday for delivery and click & collect from
11:30h -16:00h | 17:00h - 22:00h