We Believe in Quality
Morillon Geneve Garden
We prepare in-house our secret spices mix to "rock" our chicken after cooking. We blend premium spices with our special mix of chilli raised in Geneva by the amazing team of GENEVE CULTIVE.
CHILLI POWDER BLEND
At the very best time of the season, they harvest the hot and tasty chillis which include:
– Padron
– Cayenne
– Birds
– Fruity
We dry them in our kitchen and powder them, then we create our special blend.
Be careful with the blend "Good Luck", its strongly hot!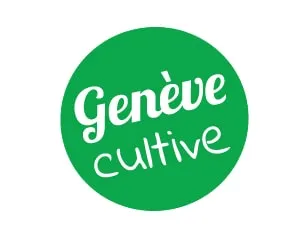 Cucumber Pickles
The pickles in our roll are homemade from specific species of Armenian Cucumber raised in the same Morillon Garden, in the center of Geneva.
Amazingly tasty they will create a flavorful sensation on each bite.
We usually harvest these cucumbers on Thursday afternoon so we can rest after at the garden with a nice glass of wine looking at Mont-Blanc (Geneva Spirit!).
We love good food… and good music!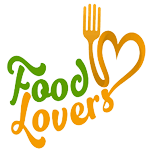 We created Cluck'n'Roll chicken because we are truly food lover! After many dinners, barbecue, discussion, we agreed that chicken and cheese are the best comfort food for us.
Then we tried a couple of fried chicken versions and finally decide that the cajun mix spice was the best bride or groom for our local farm raised chicken.
For our unique cheese fries, we use the halloumi cheese for his incomparable taste and texture.
We cook our product at the right temperature to make sure that our chicken and cheese is not unnecessary greasy.
So at the end what we love most, is to share a large table with friends and family, full of our fried chicken and halloumi fries, a good Rock'n'roll beer or a nice mountain water with some lime and listen to good music!
Soon you can find our playlist online.
Bon Appetit
testimonials
"Five Stars!"
"
The fried chicken was fresh with crispy coating and well cooked, it tasted better than the what we get from famous brands outlets.
"
Been here for a few times and never get bored with their fried chicken. Portion is really big, delicious food and definitely worth the price.
"
Hot tasty food, speedy delivery
Get in touch
(+41) 79 305 16 16
8 Rue Caroline, 1227 Les Acacias, Geneva
Visit Us
We are located on 8 Rue Caroline 1227, Les Acacias in Geneva in front of the roundabout and 4 Place-de-Grenus, 1202 Geneva behind Manor
Store Hours - Cuisine Acacias
Everyday for delivery and click & collect from
11:30h -16:00h | 17:00h - 22:00h
Store Hours - Cuisine Rive Droite
Everyday for delivery and click & collect from
11:30h -16:00h | 17:00h - 22:00h